Running for more than two decades, the popular lottery has turned many UAE residents and travellers into millionaires. The Dubai Duty Free Raffle is one of the longest-running the most awaited campaigns of the well-known brand.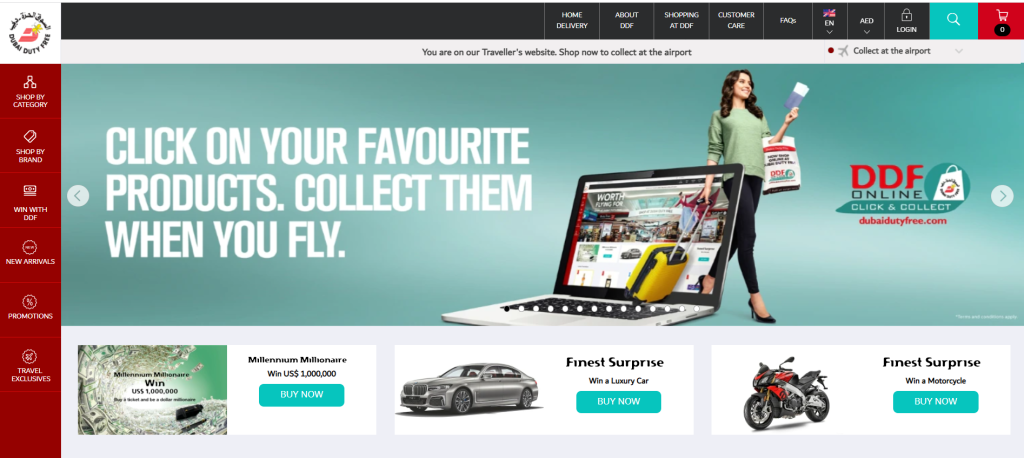 Launched just before the turn of the millennium, the Duty Free Raffle is also known as the Dubai Duty Free Millennium Millionaire. One out of 5,000 ticket buyers gets the chance to win USD 1 million. . The draw takes place every two to three weeks at the Dubai Duty Free Shopping Complex. All tickets are placed in a raffle box and a winner is selected, whose actions are recorded on camera.
MILLENNIUM MILLIONAIRE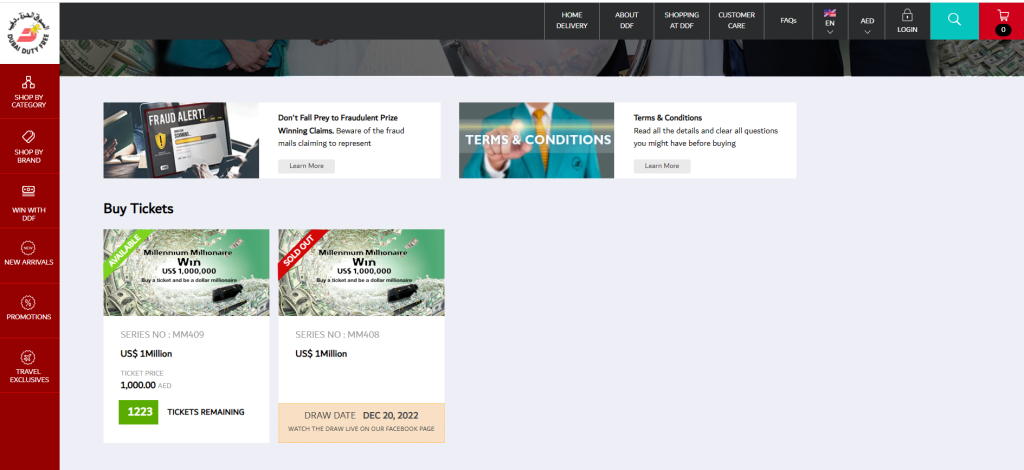 Millennium Millionaire is the biggest prize and the winner takes home USD 1 million. Those wishing to participate must purchase a Dubai Duty Free Millionaire Raffle ticket for AED 1,000. Duty Free Rafle ticket can be purchased online at Dubai International Airport or Al Maktoum International Airport official website or through Dubai Duty Free.
FAQ's
What is the cost of Dubai lottery ticket?
The number of tickets available is also announced when they go on sale. The cost of entry depends on the value of the prize but it will either be AED 50, 100 or 200 (around INR 1,000, INR 2,000 or INR 4,000).
Can Indian buy Dubai lottery ticket online?
You can take part by logging on to the Dubai Lottery website and creating an account. You will have to provide details of your passport for registering on the official website. After registering, you can purchase a ticket using a debit or credit card. DDF issues a digital ticket via the registered email address.
How can I buy Dubai duty free lottery ticket?
Tickets are available online at dubaidutyfree.com as well as the Dubai Duty Free dedicated counters in Departures, Arrivals and Public Shop of Terminal 1, 2, 3 of Dubai International and Al Maktoum International airports.