Civil Aviation Authority of Nepal later informed that Fly Dubai flight 576 (Boeing 737-800) Kathmandu to Dubai came back to normal after some time, and proceeded to its destination Dubai as per the flight plan.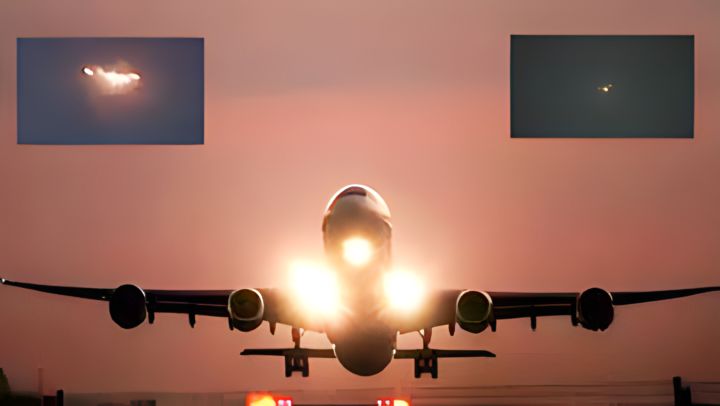 Fly Dubai Aircraft Fired
A Fly Dubai aircraft, with nearly 150 people on board, caught fire soon after taking off from the International Airport in Kathmandu on Monday.
The aircraft reportedly caught fire after the bird hit. Fire tenders were scrambled at the airport.
The aircraft, which was heading towards Dubai, continued its journey after the flight crew determined that the engine was within normal operating parameters after following a standard operating procedure.
Fly Dubai Aircraft Land Safely In Banglore Airport
Later in a statement, the airline said, "flydubai flight FZ 576 from Kathmandu Airport has safely landed in Dubai International Airport at 00:11 local time after experiencing a bird strike during takeoff from Kathmandu.
Our experienced flight crew followed standard operating procedure and continued the onward journey after determining that the engine was within normal operating parameters.
According to the minister, all passengers were safe. Officials said the plane flew on one engine after the bird hit
Nepal's Civil Aviation Authority on Monday tweeted: "Flydubai flight number 576, (Boeing 737-800) Kathmandu to Dubai flight is normal now.
Recently, a Saudia Airlines cargo flight made an emergency landing at Kolkata Airport after its windshield cracked mid-air, airport officials told ANI.
The aircraft landed safely at the Kolkata Airport at 12:02 pm.Earlier, an Abu Dhabi-bound Etihad Airways flight returned to the Bangalore International Airport shortly after take-off due to a technical issue.
The airline said the aircraft did a normal landing at Bengaluru airport.The flight inspection was done and later it took off to its destination.
You can Also Refer..